About Us
Nicomatic (UK) Ltd was founded in 1996 and has moved from strength to strength specialising in the supply of a range of components developed specifically for mobile communications, EDP, control instrumentation, military and aerospace, multi media, flexible circuit and membrane switch applications. In the early days, our primary product focus was the development of sales of the Nicomatic SA range of products. We continued to develop further our business with Nicomatic (UK) Ltd by offering a range of components, either manufactured by other manufacturers or as a custom component manufactured on our behalf.
Our flexible attitude to product development enables us to offer both custom and semi-custom specialist solutions in limited periods of time. For many of our ranges we are able to develop the design of the product to individual customer specifications involved in concept design through to finished product.
As well as operating as the authorised distributor for Nicomatic SA in the UK and Eire, Nicomatic (UK) Ltd has become one of Europe's premier supplier of both standard and custom developed products for customer specific applications.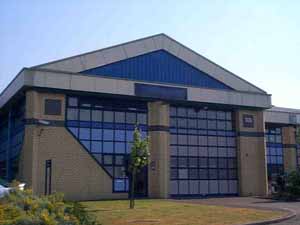 Our range of products has continuously developed and diversified from the original Nicomatic SA core connector and electro mechanical products to an established range of state of the art products.
Today's product range includes components designed for interface technology such as sound generators, speakers, vibrator motors, electret microphones, SMD led's and displays, inductors and coils to name a few. In addition, we offer custom cable assemblies manufactured both in the UK on a fast turnaround basis and for higher volume requirements, produced at our facility in Asia.