Date: July 2000
ITíS A SMALL WORLD
In the miniature world of communications, where size is increasingly important, Nicomaticís range of small but extremely powerful buzzers have just the right combination of characteristics to ensure their survival in a tough environment. Ideal for the growing market of cellular phones - as well as keyboards, computers, printers, security alarms and control panels to name a few, the buzzers are available in a range of different sizes and specifications as well as PCB mounted, with leads and sound omission outputs at right angles. The loudest in the range is the HPA45A which gives an incredible sound output of more than 100 dB at 1ft, is pcb mountable and wave solderable. It has a wide frequency range of 2200 Ė 4000 Hz. One of the neatest in the range - the HC09 series - has a mere 9mm diameter and is only 5.0mm in height. With a minimum 80 dB sound output at a distance of 10cm, it has a rated resonant frequency of 2731Hz and is housed in Noryl.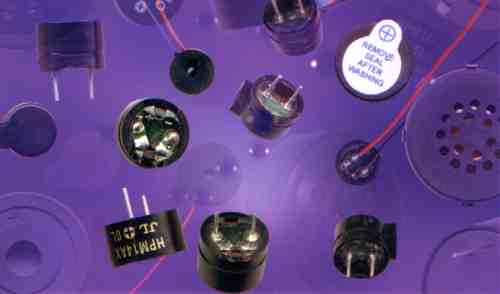 Nicomaticís buzzers make a big noise!
The HCM12X series which is 12mm diameter has a built in oscillating circuit, is sealed and suitable for both wave soldering and washable. Sound output is in excess of 85db.
If you would like to find out more contact James Hevey at
Nicomatic (UK) Ltd
Unit 8
Campus 5
Third Avenue
Letchworth
Hertfordshire
ENGLAND
SG6 2JF
Tel: +44 (0)1462 677886
Fax: +44 (0)1462 677499
Email james.hevey@nicomatic.co.uk