Date: July 2000
SOMETHING TO CHEW OVER……………..
Nicomatic can now offer a 24hr-turnaround sample service on its custom designed range of Crimpflex flexcable jumpers.
The flat, flexible cables, equipped with Crimpflex connectors, are made of flat copper conductors both sides adhesive bonded to polyester. Available in a 0.076mm thickness, they have the added advantage of being extremely flexible and compliant, easily bendable to suit a variety of circuits and applications.
Available in 2.54mm pitch and 02 to 36 ways, jumpers can be provided with male to male contacts, male/female, female/female, and with male or female contacts equipped with single or double row housings and compatible with HE13 and HE14 connectors.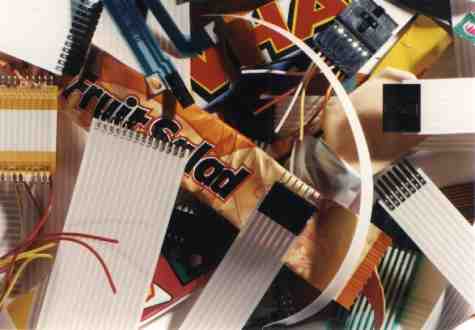 The male/male flexcable jumpers, available in lengths specified by the customer, come as standard with copper conductors and male contacts at both ends. Options available are for the solder tabs to be right angle formed; contacts to be insulated with polyimide adhesive and for flexcable jumpers of <35mm to be equipped with short contacts. Male/female and female to female contacts can however have gold plated contacts, be equipped with a polarisation and locking device and are particularly suitable for high vibration applications.
If you would like to find out more contact Ian Ridpath at
Nicomatic (UK) Ltd
Unit 8, Campus 5
Third Avenue
Letchworth
Hertfordshire
ENGLAND
SG6 2JF
Tel: +44 (0)1462 677886
Fax: +44 (0)1462 677499
Email ian.ridpath@nicomatic.co.uk