Date: September 1999
NEW MICROPHONES WORTH LISTENING TO!
Nicomatic's extended range of electret microphones - designed specifically with the communication market in mind – will be on display at ECIF this year. The smallest in the range, now only 2.7mm wide and 6mm in diameter, is designed for high resistance to vibrations, to be RF noise resistant, has better shielding and is available with a built in chip capacitor. Needless to say, these characteristics ensure the series are particularly suitable for telephone handsets, mobile phones, PMR radio and other communication equipment where size is an important criteria.
The compact and lightweight ECM series is available in six different sizes, with or without pins, and of varying sensitivity. The ECM-06 for example has an omni directional sensitivity of –65±4db with a current drain of 0.5mA max, a 58db S/N ratio and a maximum input SPL of 120db.
Nicomatic however, are able to supply electret microphones in a large range of pre-selected, different levels of sensitivity, ranging from –38±3db for the smallest size available, right up to –72±3db for the ECM-66.
And, if PCB pins are not required, many of the microphones can be provided with lead wires and connectors - to specific customer requirements.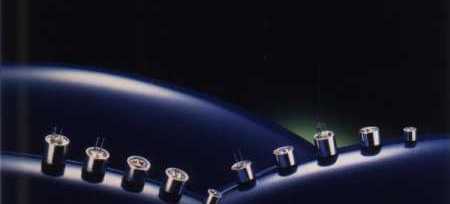 If you would like to find out more contact James Hevey at
Nicomatic (UK) Ltd
Unit 8,
Campus 5
Third Avenue
Letchworth
Hertfordshire
ENGLAND
SG6 2JF
Tel: +44 (0)1462 677886
Fax: +44 (0)1462 677499

Email james.hevey@nicomatic.co.uk