Date:July 2001

ECIF/Onboard Press Information - ELIMINATE HAND SOLDERING OF PC104 PLUS CONNECTORS
Nicomatic have developed a family of connectors with integral solder which allows all the pins to be soldered at one time using standard reflow processes (IR, Convection). Some soldering systems provide solder on only one side of the board which can create potentially weak joints because the mechanical stress is pivoted on the one side, while hand soldering can sometimes result in solder running onto the gold mating surface thus requiring the connector to be replaced.
Our integral solder system provide a full solder joint on both sides of the board which meets IPC=A-610 Class 3. The solder joints can be easily inspected both top side and bottom and also eliminates the chance of getting solder on the gold mating surfaces.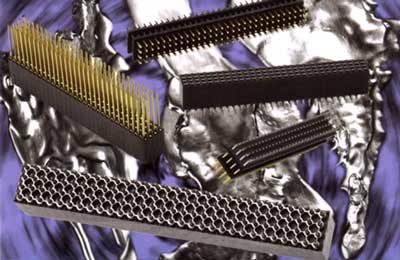 Caption: No stress, no mess with integral solder from Nicomatic.
The PC104 connector uses a DIN style contact - the DIN "spring leaf" contact being a proven high reliability design used in back plane connectors for many years. It provides a superior contact over the typical "fork" designs used by some other manufacturers. This style of DIN contact is more forgiving to stress caused by mis-mating.

The 2mm pitch, 120 pin PC104 plus connectors are available with and without the integral solder, and suitable for stack-through applications. Selective gold plating is standard. The high temperature insulator is made from Glass Filled Thermoplastic and UL94V-O rated.
To find out more, drop by stand E74 or contact James Hevey at Nicomatic on 01462 677886 or email james.hevey@nicomatic.co.uk


Nicomatic (UK) Ltd
Unit 8
Campus 5
Third Avenue
Letchworth
Hertfordshire
ENGLAND
SG6 2JF
Tel: +44 (0)1462 677886
Fax: +44 (0)1462 677499
Email james.hevey@nicomatic.co.uk