Stamped Parts
Nicomatic has a long standing tradition of supplying metal parts both standard items from our product portfolio and items that have been developed for custom specific applications.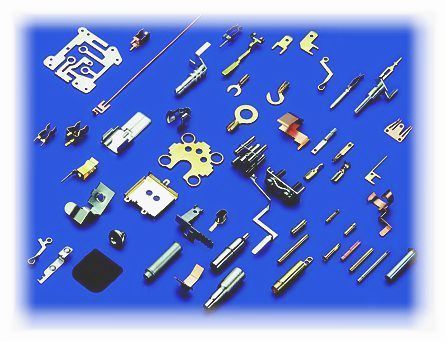 Over the years we have expanded continually in terms of product range and plant capacity giving us an extremely effiecient production process. High-tech machinery in toolmaking and production, complemented by ultramodern electroplating facilities and an experienced team of highly skilled specialists are the cornerstone of our success. As such we are able to produce to a superior level of quality and precision, in any desired quanity.
Some examples of different styles of product are shown below
Stamped

Deep Drawn
Tubular parts shaped as needed
Chain Form
Contact us for further details about our range of standard metal parts or forward a drawing and we will be pleased to offer our quotation. Alernatively we would be pleased to visit yourselves with an applications specialist to discuss any particular requirement.
Still looking – can't find what you want?
Call our sales/technical desk - we're there to help
Tel: +44 1462 677886 or Fax +44 1462 677499
sales@nicomatic.co.uk